Mercedes-Benz
High Quality Sound Upgrades
We are experts at getting your Mercedes Standard Audio, Harmon Kardon, or Burmester premium audio system sounding the way you want.
You deserve an immersive, precise and punchy audio experience.
Timeless elegance & highest quality, dynamic & visible sportiness are the values that customers have always valued and expected in Mercedes Benz automobiles.
Why should you ignore this quality standard when it comes to enjoying music in your vehicle?
With a MATCH or HELIX Premium Upgrade, you lift the sound quality inside your car to an elevated level that satisfies these requirements.
Like your Mercedes vehicle, MATCH & HELIX components combine emotion and intelligence to offer you the listening pleasure you deserve.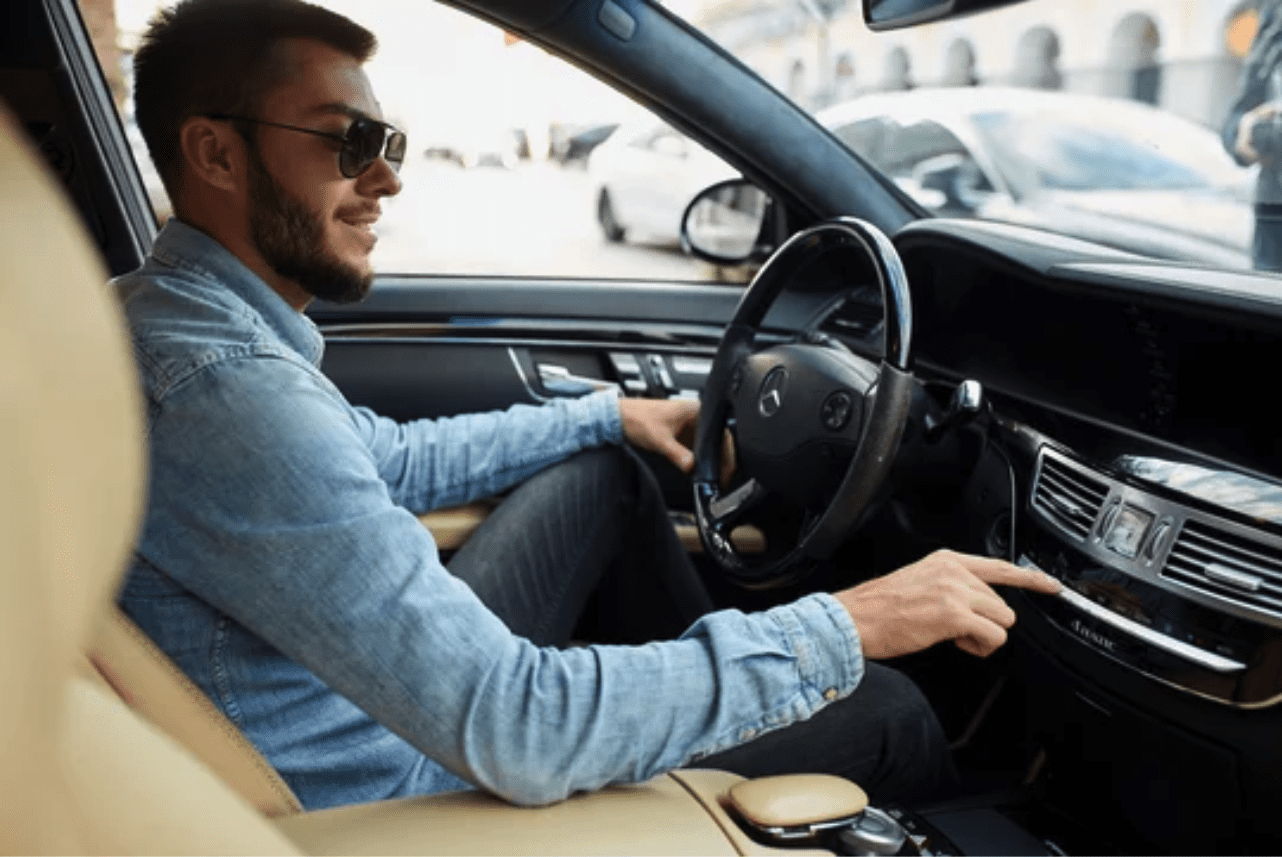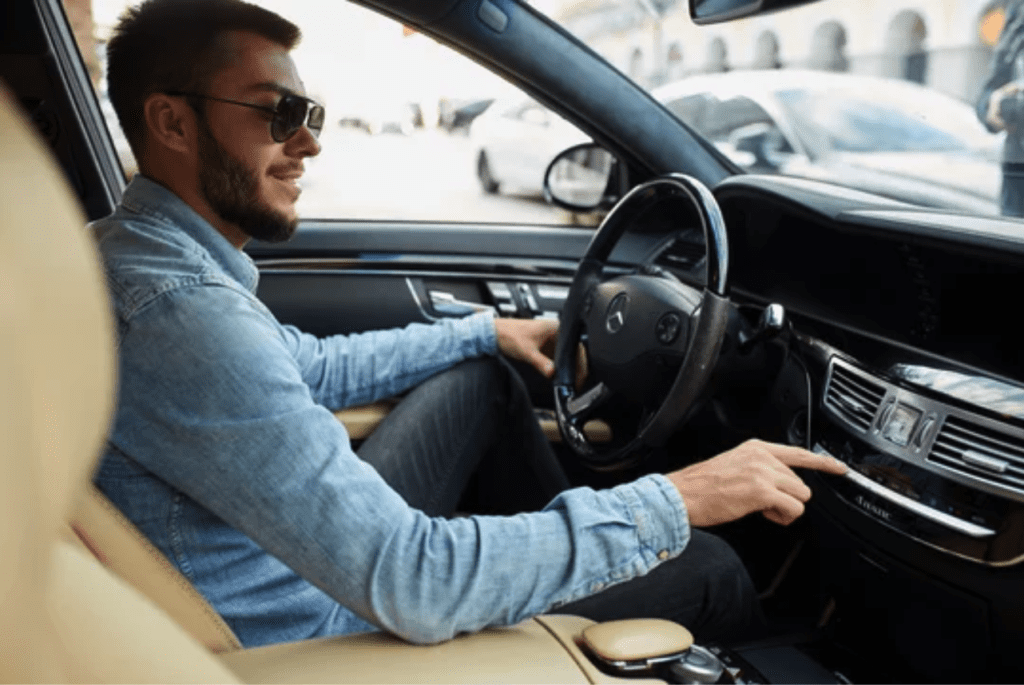 VA Audio Technic can work with you to discuss the system that is right for your Mercedes and have you immersed in a sound stage that will light up your senses.
Speak with one of our Mercedes Car Audio Experts today!
Standard audio systems from car manufacturers do not offer the sound quality that is expected from a true HiFi system. And even the factory upgrade packages often do not meet the real needs of ambitious music lovers. This gives the impression that musical enjoyment in a vehicle can only be achieved with considerable effort.
But the installation of an uncompromising sound system is, unfortunately, more than ever in conflict with the conversion options in modern vehicles. Not everyone is willing to make major changes to their car. And in the case of leased vehicles, this is generally a "no go" in most cases..
Audiotec Fischer explicitly designed the MATCH products to solve all of these problems for the BMW car owner.
MATCH brings true HiFi sound into your car as simple as possible, without touching the charm of the "original" interior or altering the internal technical structures.
Using the latest DSP & Amplifier technology, combined with an intelligent vehicle plug & play concept for easy installation, MATCH delivers an impressive, immersive soundstage that blows competitor products away.
Original Mercedes Sound System
The Standard Sound System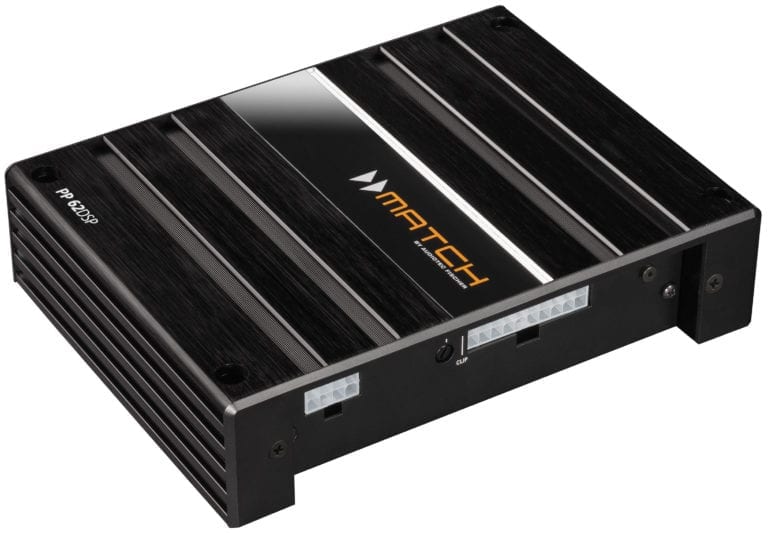 Advanced Mercedes
Sound Upgrade
Upgrade for the Standard BMW Stereo Sound System from $999
Premium Mercedes
Sound Upgrade
Premium Upgrade for the Mercedes, Harmon Kardon or Burmester Sound System from $1,595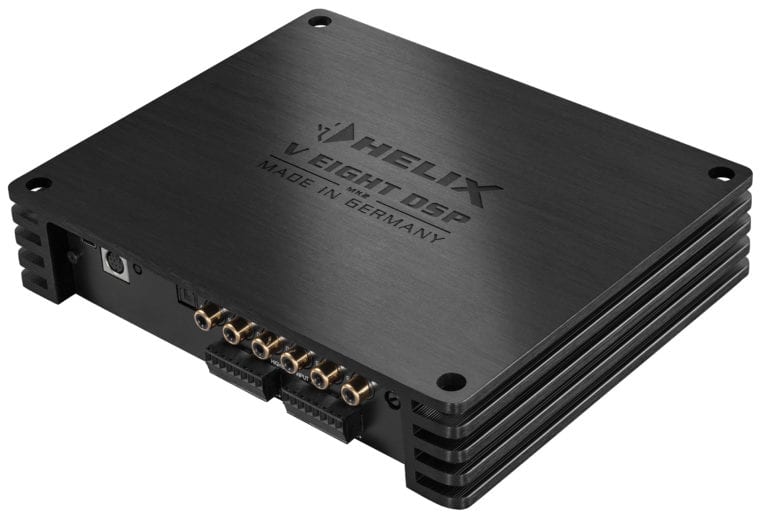 Premium+ Mercedes
Sound Upgrade
Upgrade for the Harmon Kardon or Burmester Surround Sound System from $1,995
Intelligent navigation, digital television, hands-free and many more multimedia functions are provided in these vehicles. These technologies are often directly connected to the sound system and form complex electronic concepts.
When we upgrade your in-car audio system with MATCH, it is neither required to disassemble many parts of the vehicle nor cut any cables.
The remaining components of the sound system get replaced by high-quality modules without harm to the interior design. The range of functions stays untouched, and all upgrades can get removed without a trace. That makes MATCH Premium Upgrades the perfect alternative even for leasing vehicles.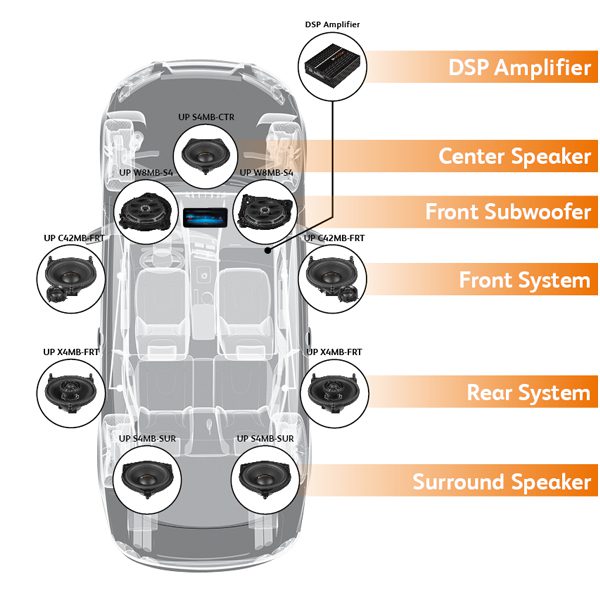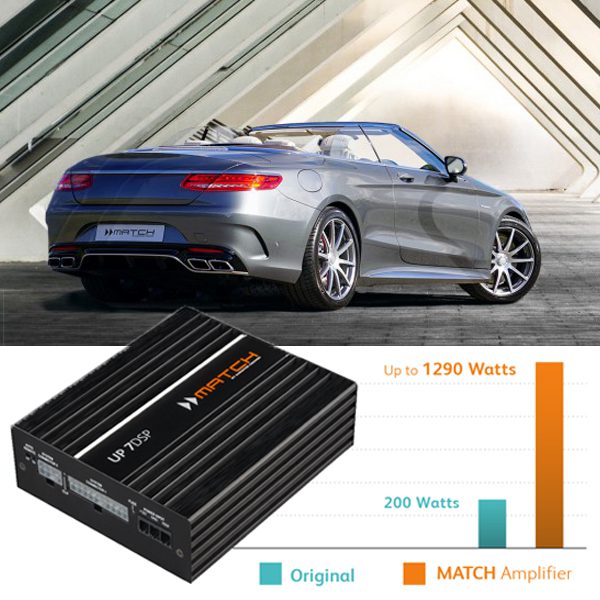 Get tremendous sound improvements and brilliant full spectrum frequency reproduction with our extremely compact MATCH or HELIX Digital Signal Processors and Amplifier for Mercedes-Benz. 
These powerhouses increase the power of your Mercedes Sound System by about 1,000 Watts in comparison to the initially mounted amplifier.
The award-winning Audiotec Fischer digital signal processor (DSP) is integrated into each recommended amplifier, giving us complete freedom to custom-tune the entire sound system to your ultimate listening preference(s).
This is where the true power of sound precision and performance comes to life.
High quality bass performance
A premium sound experience includes a punchy and dynamic bass reproduction missing in most Mercedes-Benz sound systems, including those with premium upgrades.
The UPGRADE subwoofers by MATCH are specially designed for a perfect fit for the OEM positions in the front footwells of your Mercedes-Benz.
They generate maximum sound pressure while staying distortion-free and provide an enormous punch that you can feel immediately.
In combination with one of our DSP amplifiers, these subwoofers reveal their full potential in respect of dynamics.
In many upgrade situations, we tune these footwell subwoofers to mid-woofers frequencies and add a full-sized sub-woofer to the boot, complementing the entire speaker array and soundstage.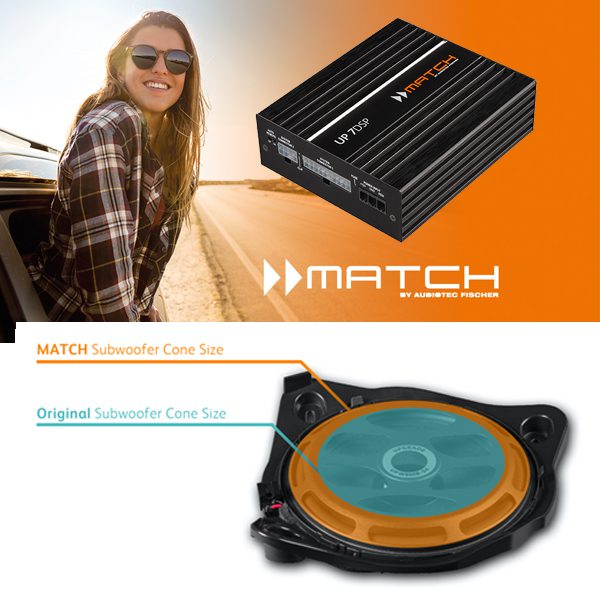 PRoDUCT INFORMATION & SPECIFCATIONS
Mercedes Premium Sound Upgrades
German designed, engineered and manufactured products for your Mercedes.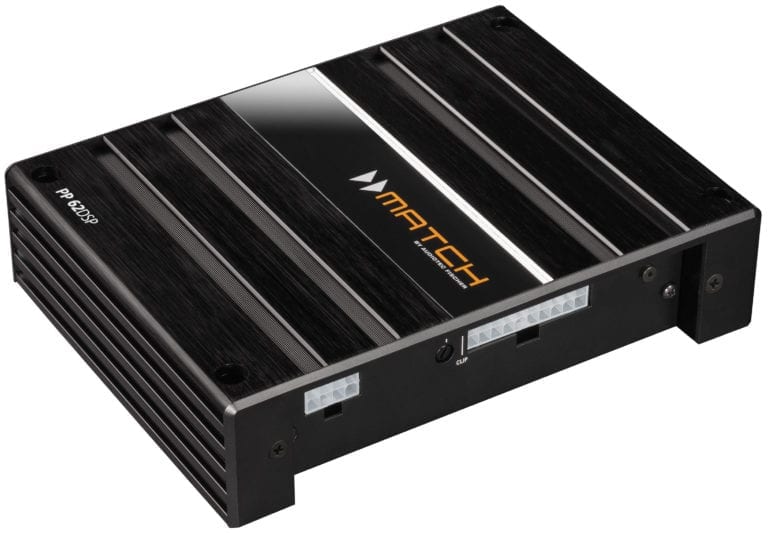 The PP 62DSP provides everything an up-to-date Plug & Play amplifier needs: easy installation and maximum flexibility.
Its installation effortlessly takes place via BMW Specific Plug & Play cable harness which is included in delivery – no cable has to be cut or modified. 
The MATCH Extension Card (MEC) slot makes it possible to expand the PP 62DSP's functionality by inserting an optional MEC module – for example a Bluetooth® Audio Streaming module, an optical digital input or a High Resolution Audio USB soundcard. In addition the PP 62DSP offers the option of hooking up additional amplifiers using the two channel pre-amp output.
Sound enthusiasts get their money´s worth as well – thanks to the professional and user-friendly Audiotec Fischer DSP PC-Tool software it becomes amazingly easy to create individual sound setups. Furthermore the PP 62DSP is optionally configurable as a 6-channel amplifier with a total of 8 DSP channels. Due to the numerous adjustment options it leaves nothing to be desired.
The UP 7DSP is the most powerful MATCH DSP amplifier and comprises our new ADEP.3 circuitry.
It offers seven amplifier channels in total as well as an additional preamp output, which allows – in combination with its integrated 8-channel DSP – to perfectly drive individual and complex speaker configurations. Two of the output channels deliver 160 Watts RMS into 2 Ohms – plenty enough for fuelling even large subwoofers.
But brute force is nothing without "smart control" – that's why the UP 7DSP incorporates a stunning powerful 64 Bit DSP of the latest generation, which enables to realize all-new revolutionary and proprietary sound features like the "Augmented Bass Processing", the "StageXpander" or the "RealCenter" function. Take us by our word – you will experience a truly breathtaking sound performance.
But that's not enough – simply enjoy music from your smartphone in unprecedented quality. The UP 7DSP comes up with a MATCH Extension Card slot (MEC) for additional input and output interfaces like e.g. our Bluetooth® Audio Streaming module or a High-Resolution Audio USB sound card.
If the 4 high-level inputs of the UP 7DSP are not sufficient for your project, you are able to upgrade the amplifier with the MEC ANALOG IN module. This extends the amplifier with two additional analog input channels. This module allows to
upgrade OEM premium sound systems which require 2 additional high-level inputs with up to 30 Volts input sensitivity
provide the amplifier with a low-level signal
connect an additional analog signal source, such as a TV or smartphone

Of course, the additional 2  high-level inputs provide our proprietary ADEP.3-circuit, the Auto Remote function as well as an adjustable input sensitivity from 1.5 to 30 Volts. Just like the high-level input, the 3.5 mm low-level stereo input offers an adjustable sensitivity. The adjustment range is from 0.5 to 8 Volts.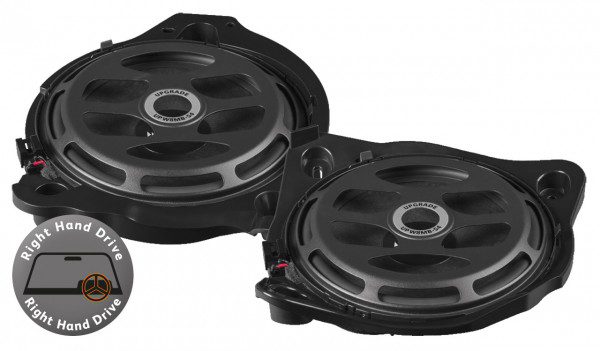 Premium cars deserve premium sound – and this includes a deep and punchy bass reproduction which the basic speaker setup in Mercedes vehicles doesn't deliver at all. However, the perfect solution is quite simple – the heavy-duty 8" / 200 mm woofers of the UP W8MB-S4 system fit perfectly into the original mounting positions in the bulkhead and provide exactly the right punch that you can feel and which brings music to life.


Especially in combination with one of our DSP amplifiers these subwoofers reveals their full potential in respect of dynamics.
Features
 Optimized sound characteristics for Mercedes vehicles for a spectacular sound in combination with significantly increased power handling
Exclusively developed baskets and car-specific connectors for Mercedes vehicles for easiest installation
Perfectly combinable with further MATCH UPGRADE components – e.g. DSP amplifier
Right hand drive version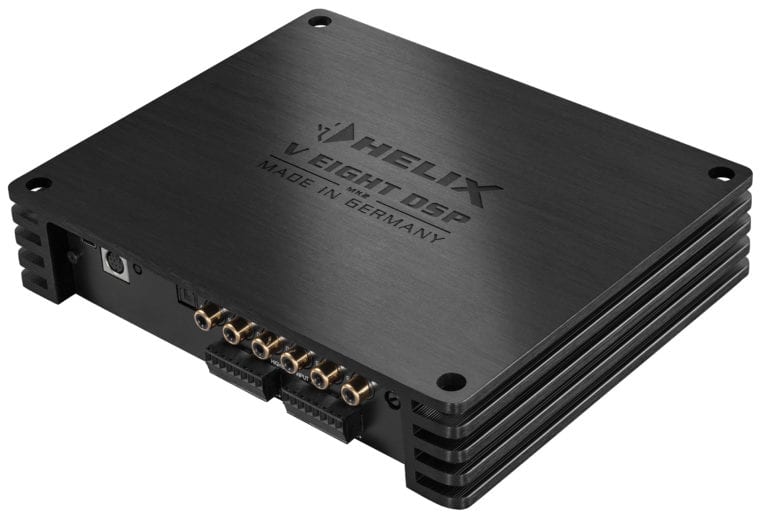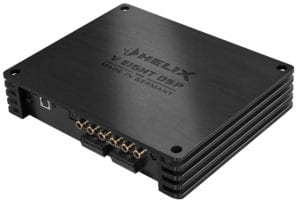 The new multi-tool for professionals
The small addition in the product name makes a big difference – the V EIGHT DSP MK2 is the logical evolution of its already more than the impressive predecessor. The same look as before but on the inside, Audiotec Fischer brought in all of his expertise and substantially optimized the hardware.  The result is an 8-channel amplifier with ten processed DSP channels that is unrivalled in many ways
Features
Up to 160 W RMS output power per channel into 2 Ω
"Pure Class GD" concept for outstanding sound quality combined with best possible efficiency
Extremely powerful 64 Bit "fixed point" Audio DSP
ACO – Advanced 32 Bit CoProcessor platform for system and DSP features like:

ISA (Input Signal Analyzer) and InputEQ for easy analysis and compensation of input signals
SFX sound effects – Augmented Bass Processing, StageXpander, RealCenter & Co.

High power 8-channel high-level input with up to 32 V RMS input sensitivity and ADEP.3 circuit
Two processed RCA / Cinch outputs
1 to 1 Input / Output Routing (IOR) – the same number of high-level inputs and amplifier outputs
Virtual Channel Processing (VCP) allows even more flexible configuration for highly complex sound systems
HELIX Extension Card slot (HEC) for additional input/output modules like Bluetooth® Audio Streaming, High-Resolution Audio Streaming via USB etc.
Compact design with low heat dissipation thanks to extraordinary efficiency
LETS DISCUSS YOur Mercedes SOUND UPGRADE
Upgrade Your Mercedes Sound System
Contact our Mercedes Car Audio Specialists Today
enquiry@vaaudiotechic.com.au
0400 502 299